OUR PHILOSOPHY
Great Lakes Neurobehavioral Center (GLNC) provides comprehensive neuropsychological and psychological assessment, as well as, interventions to assist parents and families to understand a child's strengths and challenges. At GLNC we offer evidence based psychological and neuropsychological services to develop skills and provide supports for greater success in the lives of children.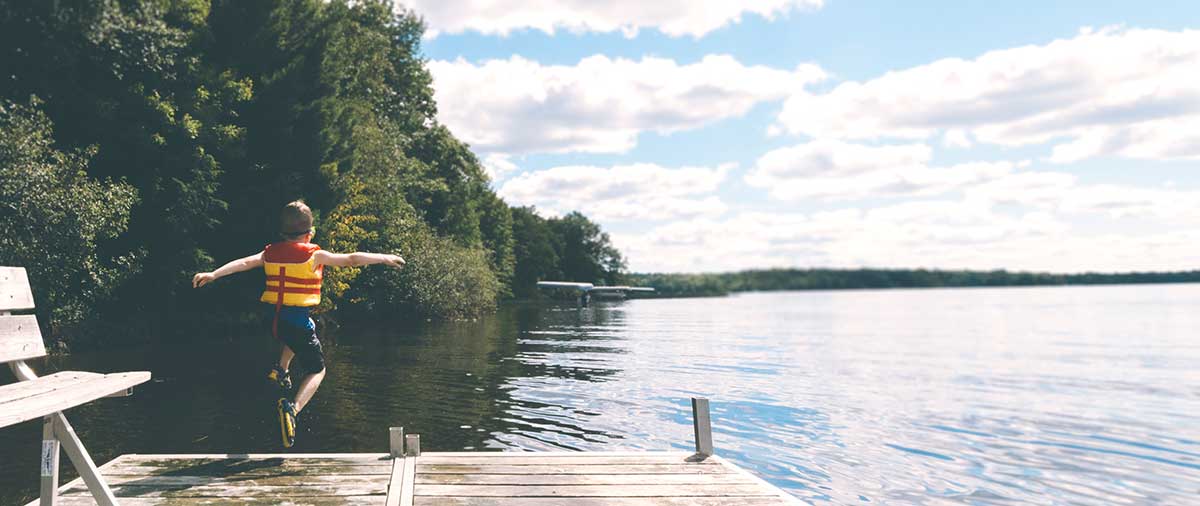 EVALUATION
Clinicians at the GLNC utilize a multi-layered approach to evaluate the child's cognitive, neurobehavioral, emotional, and individual skills as they contribute to a better understanding of the child's functioning.
About Neuropsychology

Pediatric neuropsychology is a specialty concerned with learning and behavior in relation to a child's brain. A pediatric neuropsychologist is a licensed psychologist with expertise in how learning and behavior are associated with the development of brain structures
and systems.
Neuropsychological evaluations are conducted to diagnose learning or behavior disorders caused by altered brain function or development. Neuropsychology services at Great Lakes Neurobehavioral Center are available to individuals ages 1 to young adulthood.
Benefits of an Evaluation

Neuropsychological evaluations assist in better understanding a child's functioning in areas such as memory, attention, perception, coordination, language, and personality. Gaining insight in these areas helps the child's parents, teachers, therapists, and physicians provide treatments/interventions to meet the child's unique needs.
Neuropsychology services are recommended when
a child has:
Difficulty with learning, attention, memory, or communication
Difficulty with behavior, socialization, or emotional control
Disease or inborn developmental problem that affects the brain
Brain injury from an accident, birth trauma, or prematurity
Conditions or complications such as:
Epilepsy/Seizures, ADHD, Concussion/Brain Injury, Fetal Alcohol Spectrum Disorder, Learning Disability, Prematurity/Low, Birth Weight, Cancer/Brain Tumors, History of Organ Transplant, Emotional Difficulties, Autism Spectrum Disorders, and Tic Disorders
What to Expect

The psychologist will meet with the child and caregiver(s). Then the child will spend much of the day with the psychologist completing various evaluation activities, for example, solving puzzles, listening and remembering information, using their hands to construct things or draw pictures, and possibly working on a computer.
Caregivers are a vital part of the assessment team in providing information, history and current concerns. In addition to meeting together, caregivers will be interviewed without the child present on the day of the evaluation. At the conclusion of the evaluation, feedback regarding the evaluation results and diagnostic impressions are provided.
Intervention recommendations are provided to better understand and manage challenging behaviors that impact all aspects of the child's life. These recommendations may impact medical, educational, or social functioning, and provide links to resources to make informed decisions.
TREATMENT
GLNC provides therapy services to address emotional and behavioral issues, as well as psychological aspects of chronic or acute illness, injury and health-related behaviors.
Child and Adolescent Therapy

We provide therapy to children, adolescents, and families to address a variety of emotional and behavioral concerns. GLNC psychologists use research-based treatments to address a variety of concerns, such as:
Anxiety Disorders (e.g. Generalized Anxiety Disorder, Obsessive-Compulsive Disorder, Panic Disorder, Phobias, etc.)

Mood disorders (e.g. Major Depression, Bipolar Disorder)

Attention Deficit/Hyperactivity Disorder (ADHD)

Autism Spectrum Disorders

Adjustment Disorders

Behavioral Disorders

Body Focused Repetitive Behaviors (e.g. Trichotillomania, chronic skin picking,
severe nail biting, etc.)

Tourette's Disorder
Pediatric Psychology Therapy

We provide therapy to address the psychological aspects of chronic or acute illness, injury, and the promotion of health-related behaviors in children, adolescents, and families. We are focused on addressing the developmental and environmental factors that contribute to the stress of having a medical condition; improving outcomes in children with medical conditions; treating the comorbid behavioral and emotional components of illness and injury; and promoting proper health behaviors. These services focus on issues such as:
Adjusting to new diagnosis for medical conditions such as diabetes, cystic fibrosis, childhood cancer, renal disease, and others.

Developing adherence plans for chronic conditions.

Promoting proper health behaviors for conditions such as chronic or recurrent pain, carrying excess weight, enuresis, encopresis, and others.

Systematic parent training programs to help parents accept and cope with the diagnosis and care of medically ill children.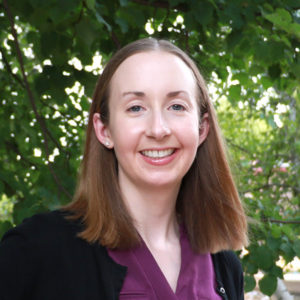 Dr. Deling specializes in conducting individualized assessments and therapy with children and adolescents with a range of congenital and acquired conditions.
Dr. Deling is a licensed clinical psychologist and pediatric psychologist. Dr. Deling obtained her Master's Degree and Doctor of Philosophy in Clinical Psychology at the University of North Dakota. Dr. Deling received specialized training in pediatric psychology, pediatric neuropsychology, and cognitive-behavioral therapy (CBT). She attended internship in Pediatric Psychology and Child and Adolescent Psychiatry at the University of Minnesota Medical School. She completed a post-doctoral fellowship to specialize in Pediatric Psychology and Pediatric Neuropsychology with an emphasis on early childhood assessment and intervention at the University of Michigan Health System.
Dr. Deling specializes in conducting individualized assessments with children and adolescents with a range of congenital and acquired conditions including: prematurity, craniosynostosis, prenatal teratogen exposure, epilepsy, cerebral palsy, traumatic brain injury, cardiac conditions, chromosomal abnormalities, attention-deficit/hyperactivity disorder (ADHD), learning disorders (LD), and autism spectrum disorder (ASD). In addition, she has experience conducting individualized assessments with children and adolescents with a range of social-emotional, mood, and behavioral issues. Dr. Deling's philosophy regarding assessment is to understand how each child learns best and to help parents/caregivers to use this information to optimize their child's functioning. She seeks to work with a child's team of parents, teachers, doctors, and other providers to help them develop successful programs and interventions across settings. Dr. Deling aims to meet a patient and their family where they are at to develop individualized recommendations with the goal of optimizing a client's strengths and accommodating or improving areas of challenge.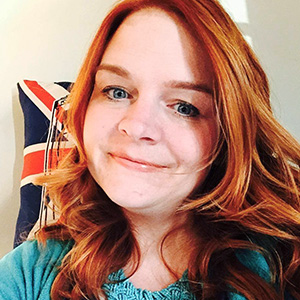 Dr. Franklin is a licensed clinical psychologist and clinical neuropsychologist who specializes in lifespan neuropsychology with particular emphasis on psychiatric and developmental concerns.
She enjoys working with children and adults who present with neurological, medical, developmental, and emotional/behavioral concerns. Dr. Franklin completed her undergraduate work, obtained her Master's of Science, and earned her Doctorate of Philosophy in Clinical Psychology at the University of Iowa. Both her clinical internship and Postdoctoral Fellowship in pediatric neuropsychology were completed at the University of Minnesota Medical School. Prior to entering private practice, she worked for Mayo Medical Center and The Alexander Center which was part of Park Nicollet Clinics.
Dr. Franklin approaches neuropsychological assessment through the lens of therapeutic assessment. She strives toward collaboration with parents, therapists, educators, and the client to provide a thorough assessment of the presenting concerns, an informed diagnosis, and practical treatment recommendations. She also is trained in several therapeutic modalities including CBT, DBT, ACT, and PCIT.  Although her therapy caseload is limited, she believes that understanding how treatments works strengthens her ability to facilitate an effective treatment plan for her clients and maintains a small therapy practice.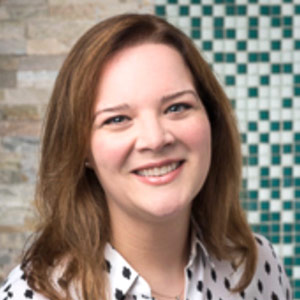 Rebekah is a Licensed Professional Clinical Counselor and a National Certified Counselor. She obtained her Masters degree in Clinical Mental Health Counseling from Denver Seminary. Rebekah provides individual therapy, diagnostic assessments, and parent coaching in the outpatient clinic to youth and adults ages three and up.
She enjoys working with children and adolescents with concerns including: anxiety, depression, school and peer struggles, ADHD and Autism. Rebekah believes that the family system is an important part of the process of healing, growth, and positive change in behavior and mood for children. She is also passionate about providing support and coaching for parents and caregivers, and assisting families with goals.
Rebekah approaches treatment from both a developmental and behavior modification perspective utilizing cognitive behavioral therapy, integrative modalities, skills training and therapy based on Theraplay® principles. Rebekah has facilitated a number of process and skills groups with both youth and adults focusing on ADHD, anxiety, ASD, emotion regulation, mindfulness, activities of daily living and supporting positive parent child relationships. She is also trained in and supportive of integrating Christian faith in the therapeutic process if requested.
Outside of work, Rebekah enjoys practicing yoga and experimenting with recipe testing in the kitchen. She is currently seeking advanced training and certification as a Certified Mental Health Integrative Medicine Provider via the Mental Health Integrative Medicine Institute.
JOIN US
We are always looking for highly qualified people to join our team. Learn more about our current opportunities.
FAQs
If you have any other questions please let us know, it is our goal to work with you across a spectrum to bring your family support.
MAKE AN APPOINTMENT
If you are ready to make an appointment or have questions, please contact us today.
Call 952.595.5652